Consortium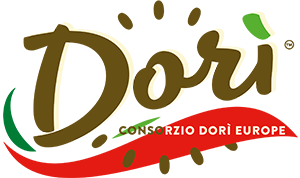 Consorzio Dori Europe was born from the initiative of the company Summerfruit, seated in Castel Bolognese - province of Ravenna - Italy - holding the development rights of the kiwifruit variety AC 1536 since 2013.
Dori is the nice and telling name of the commercial brand that Summerfruit wanted to give to this special yellow-fleshed fruit with a unique taste.

Three primary Italian companies and one French company joined immediately, with the aim of developing orchards of the variety, and being able to promptly enter the international markets, something that has already happened with fruit exports destined to France, Spain, Greece, Germany, China, Argentina, Australia, Brazil.


The companies making up Dori Europe Consortium are:
- Summerfruit srl
- Granfrutta Zani
- Kiwi Uno Spa
- F.lli Clementi
- Summerkiwi France

Several other companies associated with these ones will have the possibility both to plant orchards of the variety and to carry out the packaging of the product.


The Goal
Indeed DORI is very suitable both for European and for Asian taste, since it preserves a range of aromas recalling to more fruits like pineapple, blueberry, strawberry, apricot etc. Everbody can dream up with the taste of Dorì according to their liking!

How to become part of the DORI world:

The manufacturer must contact the offices of the license holder Summerfruit or one of the associated companies or co-marketers.

ITALIA
FRANCIA
ESPANA
PORTUGAL
GREECE